What is Scorm? Definition and meaning explained
What does scorm mean and stand for? Scorm is an abbreviation and it stands for: Shareable Content Object Reference Model. Scorm defines a specific way of constructing a learning management system and training and course content so it can be shared with other Scorm compliant systems. Scorm enables you to package your content and share it with other systems.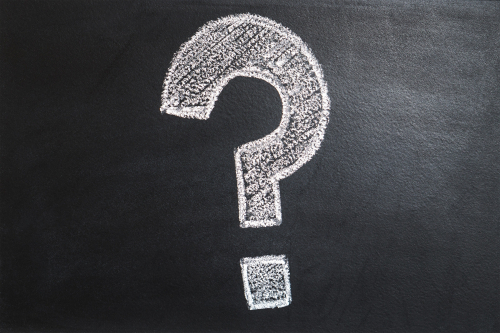 What is Scorm, a short history
Before we dive deeper into the definition and meaning of Scorm, a short history to set the stage. Scorm is developed by the 'Advanced Distributed Learning (ADL) initiative' commissioned by the American Department of Defence (DoD). Despite what people think, Scorm is not an open standard. Yes, it's widely accepted and thus, the defacto standard. But it's not an open standard.
There are 3 different versions of Scorm:
Scorm 1.1: The first version released in january 2001. Not widely accepted.
Scorm 1.2: The second and improved version of 1.1. It solved lots of issues of 1.1 and it's widely adopted was released in october 2001.
Scorm 2004: A more complex version of Scorm was developed to support sequencing of content with different paths the user could take. Released in january 2004.
So, actually, Scorm is quite old in Internet Age.
What is a Scorm package?
What is a Scorm package? A Scorm package is an XML-file that contains all the information to fire up the course in a Scorm compliant LMS.
What is a Scorm compliant LMS?
What does scorm compliant mean? A Scorm compliant LMS (learning management system) can accept any content that is also Scorm-compliant, and than make it available to users of the LMS.
Scorm API
In the Scorm 2004 version they added a new part that describes a runtime API and data model used for communication between content objects and learning management systems.
SCORM vs Tin Can API
Let's talk about SCORM vs Tin Can. Scorm was developed a decade ago now. Times have changed and the requirements of educators have changed. So in 2011 the next generation of Scorm was released and it was named the Tin Can API. So, Tin Can is just the new Scorm. Which is renamed in april 2013 to the "Experience API", but still lots of people refer to it as the Tin Can API. Tin Can is also commissioned by the DoD, and thus not an open standard.
The downside of Scorm
Scorm sounds great. Sharing content with other systems. Who wouldn't want that? A lot of people actually. How many times do you really switch systems or distribute your content to other organisations or learning management systems? Scorm also limits the developer of on LMS to their given standard, and frankly, it's quite old and doesn't take in to account all the new and innovative stuff that's happening out there. Adding full Scorm support to become a Scorm compliant LMS ads a lot of code and thus costs for developing an LMS. That money can't be spent on other important stuff.
Scorm and Easy LMS
Finally, let's talk about scorm and LMS. For the big majority of our customers Scorm isn't that big of a deal, they just want to easily create beautiful, engaging and effective courses and get their students learning. So we're not fully Scorm compliant. For our Corporate clients we offer the possibility to create a Scorm-package of the courses in our system so they can use our courses in other Scorm-compliant systems. Our online LMS doesn't support the import of Scorm-files from other LMS systems.
Want to learn more?
Do you want to learn more about our LMS? Just schedule a demo.
Useful resources
More articles that might interest you