Online assessment tool for teachers
Why should teachers use this tool? Why is using assessment for your students so important? This article will explain why and hopefully, you will try it yourself at the end of reading this article.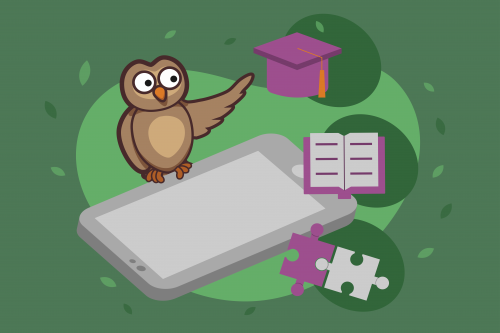 What is an online assessment tool?
What does online assessment exactly mean? The goal of online assessment is to get to know your participants on a certain subject or get an overall impression of the student's performance. Educational assessment is the systematic process of documenting and using empirical data on the knowledge, skills, attitudes and beliefs. By taking the assessment, teachers try to improve student learning.
Our system uses two types of assessments: multiple categories and single scale. I'll give some more details about these two types. With these two types of testing, there is no difference in questioning your students. These are several question types within our tool to use: multiple choice, free text, checkboxes, dropdown, scale and even image answer questions.
There are up 10(!) answer options to fill in, of course you don't have to use all of them. For each answer you can add category, and attribute points to each answer. This seems all a bit much, but I will give an example to give you a better impression. For example, you want your students to work together with each other. You want to know what kind of students you have, because in each group you want to have leaders and group workers. So, you'll ask questions about leadership and group workers, if there are answers that are distinctly for leaders, you can attribute more points to that answer.
With the single scale is easier to test how students are dealing with the instruction you have created. You test whether the students are really learning what they should be learning. Read more about the two different types of assessments below:
The difference between multiple category and single scale category is how the final outcome is shown. With the multiple category you see on which category you scored best at. For each category you see how many points you got. Multiple categories are easier to use when the categories are nominal. Examples of nominal categories are: jobs and personality types.
When your category is an ordinal scale, it would be better to choose the single scale category assessment type :) With the single scale category you will see a bar with the outcome when students complete your assessment. Example of an ordinal scale: type of runner (beginner-intermediate-expert). With our tool it's easy to create assessments. With one click you have got the results and are able to export them to an Excel file. So, start using our tool!
More articles that might interest you