Flipped Classroom Advantages and Disadvantages
The flipped classroom has some pros and cons. Do pros outweigh the cons? Find out in this article.
The flipped classroom method has become increasingly popular since the advent of internet. It's a 180 degree shift in traditional education. With the flipped classroom, students have direct access to all the learning materials, and the instructor serves as a coach and mentor.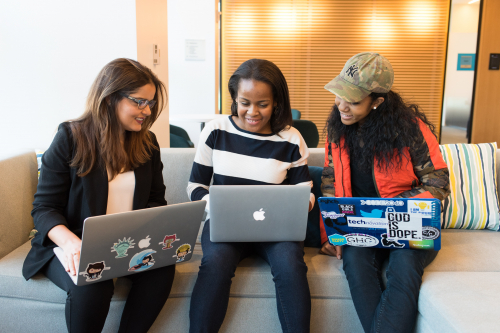 Flipped classroom advantages
Allow for self-paced learning
Students can prepare for class whenever they want and take any length of time to finish (as long as it's before the deadline).
Dive deeper into subject
Once students have a basic foundation on a certain subject, you can dive deeper into the learning material. Therefore, instructors can deliver more in-depth learning material to those who are looking for a challenge.
Be better prepared
While students complete their courses, assignments, and exams, the corresponding results and statistics are immediately recorded. Instructors can use these statistics to better track the progress of students and find patterns in their results. It makes it easier to have a clear idea of what topics student's, individually and as a group, struggle with the most. Furthermore, it allows teacher to identify errors in their approach or concept application.
Reuse Lectures
It can take a lot of time to prepare homework for students. But once you have it all made, it's easy to re-use your lectures for next year. Just invite this year's group of students!
Create transparency for parents
Parents can easily keep track of their child's performance and have access to all of the learning materials. Hence, parents have the chance to help their child if he or she does not understand a certain concept.
Flipped classroom disadvantages
Technology issues
No access to internet means no homework. Or, if they forget their password or have computer problems they can quickly fall behind. Furthermore, those without access to a reliable computer or stable internet connection would be quite inconvenienced or prevented from completing their work entirely. Nowadays, technology is becoming a staple in education and many schools even provide their students with access to computers/laptops. Considering these trends, we are optimistic that this issue will become less and less relevant.
Change takes time
Although the flipped classroom will ultimately save instructors time, setting up their first flipped course will require more time and energy than continuing with the status quo. Instructors have to introduce the students to an entirely new concept. This change can take some time, because they must learn how to move from a passive learning style to an active learning style.
Lack of motivation
Students will need to be self-starters and must find the motivation to do their homework and prepare for class without being closely monitored. Those without clear focus might easily become distracted and disengaged. Furthermore, if they have not learned the fundamentals, it will be difficult to dive deeper into a subject without the help of an instructor.
Not for every student
"Meta cognitive skills" seems like a difficult word, but it is easy to explain. It's about knowing how to learn and on what learning style suits you best. The flipped classroom requires a lot of self-discipline. Students have to know how to best learn, but this will come with practice.
Conclusion
Will the advantages outweigh the disadvantages? Yes. Well, at least with one footnote. Students have to be motivated to do a lot of work at home and on their own. This method may not work at the elementary level, but It's a good method for high school and university level students. In the right setting, the flipped classroom is a great way to dive deeper into the learning material and efficiently teach students.
Useful resources
Frequently Asked Questions
✔️ What are flipped classrooms?
With the flipped classroom students have direct access to the knowledge and the teacher serves as a coach and mentor.
✔️ What are the advantages of flipped classrooms?
Allow for self-paced learning, dive deeper into subject, be better prepared, Reuse lectures, create transparency for parents.
✔️ What are the disadvantages of flipped classrooms?
Technology issues, change takes time, lack of motivation, not for every student.
More articles that might interest you